About US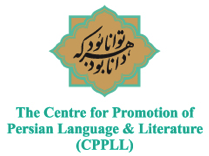 We are promoting Persian language, culture and literature.
This Centre is formed in London in October 2002 and all its activities are in accordance with the UK law.
The Centre for Promotion of Persian Language and Literature has been founded and formed by a group of university academics who are specialized in the Iranian culture and as the trustees of this charity endeavor to promote the Iranian culture throughout the UK.
This Centre is run by benevolent individuals that help us to provide free-of-charge Persian language courses, Persian book distribution, educational CDs and tapes and hold Persian calligraphy exhibitions and Persian music concerts. Holding academic seminars and lectures on Persian language and culture are also a part of our efforts in better introducing the Iranian culture.
We hereby invite all artists and academic to cooperate with us for providing better services and programs.
We welcome any suggestions and proposals that could improve our services.
Our office is based in 55-57 Banner Street, London, EC1Y 8PX
TEL: +44(0)20 7336 7955   FAX: +44(0)20 7608 3565